Accommodation
The organisers have secured preferential rates for ABCD 2015 participants at the following hotels. For reservations, either download the reservation form (and send it to the corresponding hotel within the specific deadline) or click on the dedicated reservation link.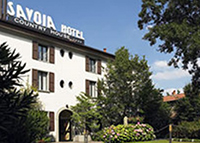 Savoia Hotel Country House
Via San Donato 159
40127 Bologna, Italy
T/F: (+39) 051 6332366
E: countryhouse@savoia.eu


Reservation form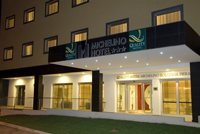 Hotel Michelino
S
Via Michelino 91
40127 Bologna, Italy
T: (+39) 051 516356
F: (+39) 051 6331866
E: info@hotelmichelino.it


Reservation form
A shuttle service between this hotel and
the congress venue will be provided.

NH Bologna Villanova
Reservation page for ABCD participants

Art Hotels
to
Reservation page for ABCD participants




Please wait... Checking Javascript functionality


If you continue to see this sentence for more than 20 seconds,
please enable Javascript in your browser.

The advanced functionality of this site depends on Javascript. We are sorry, but the contents of this page cannot be displayed by your browser in its current state.

For instructions on how to activate Javascript in your browser, you may try this link (you will be re-directed to a website not associated with Azuleon but, last time we checked, the instructions there were clear and accurate).

For any further assistance, please contact the Azuleon webmaster.